THE CHURCH OF SCIENTOLOGY
OF SACRAMENTO
Welcome to our new Church.
We have served communities of the Sacramento Valley since 1973 and are proud to make downtown our new home. And in the same spirit of this city's pioneering heritage, we dedicate ourselves to helping build the best possible future for all citizens of this capital city.
Our Church realizes Scientology Founder L. Ron Hubbard's vision that all Churches of Scientology become what he termed Ideal Organizations (Orgs).
Location:
1007 6th Street
Sacramento, CA 95814

REAL RESULTS IN LIFE
Read how Dianetics is making positive changes in people's lives.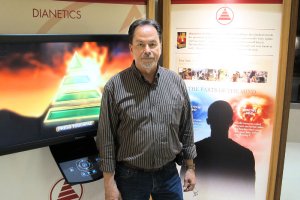 "Dianetics helped take off emotional charge attached to losses from my past.
This provided a lot of relief."